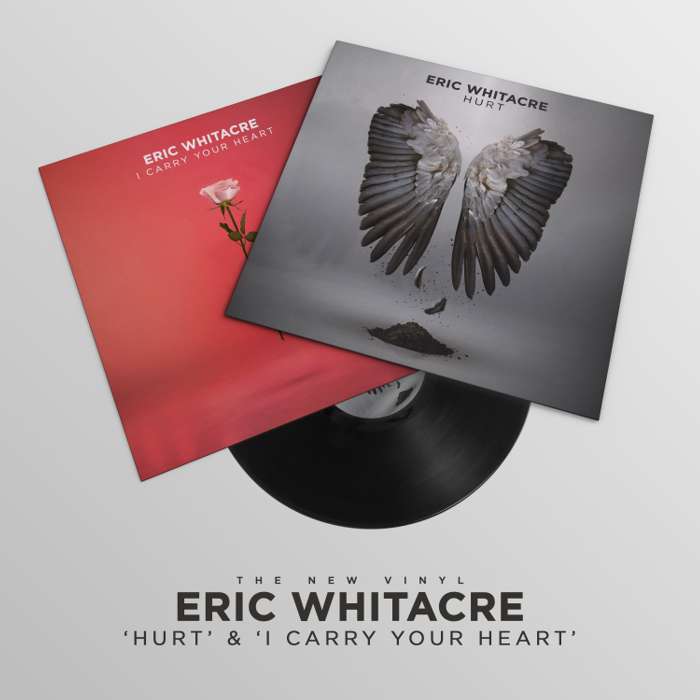 DOUBLE A-SIDE VINYL: Hurt & i carry your heart
Deluxe double A-side edition on 10" vinyl of Eric Whitacre's choral cover of Trent Reznor's 'Hurt' & his setting of E.E. Cummings' beautiful poem 'i carry your heart'.
This deluxe special edition release brings together two works in which Eric's masterful vocal writing is combined with exquisite use of harmony to create luxurious and heart-wrenching musical textures. The sound worlds of these tracks evoke extremes of human emotion: from anguish, desperation and despair to hope, yearning and eternal love.
Delivery will take approximately 3-5 business days.